The Sertoma Club of Springfield is a nonprofit organization charted in 1941 whose primary focus is to raise money for children charities in our local area. Together, with eight other Sertoma Clubs, we give on average over $300,000 a year to help the needs of at risk youth in Southwest Missouri.
One thing we do know is how to have a good time. Throughout the year we throw major events, supporting the Boys and Girls Club, along with other children's charities.
2020 Sertoma Chili Cook-Off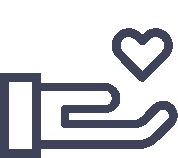 "I am only one, but I am one. I cannot do everything, but I can do something. And because I cannot do everything, I will not refuse to do the something that I can do.."
Want to become a member? Drop a line below and we'll fill you in on the details!